Hey there! HAPPY FRIDAY! I'm so glad you stopped by to kick your weekend off with my Five for Friday! This week has been crazy and I am definitely ready for this weekend!
So, without further adieu...
Let's get the party rollin'...
As some of you may (or may not have) noticed, I was a little absent from my cute little blog this week for a number of reasons. One of the MAJOR reasons was because my ridiculous, lovely wireless modem decided to stop working.
So, much of my "spare time" was spent pulling a plug out of a wall repeatedly while yelling slanderous phrases at my internet modem. Needless to say, I think all that yelling paid off because (as you can tell) my internet decided to work! YAY!
Well, once my internet decided to cooperate I finally got to register my blog on blog lovin'! Wanna show my blog some love? Click the link below to follow me on blog lovin'!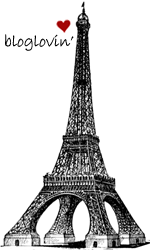 This week the weather has been BEA-UTIFUL which means we get to go outside for recess! WOO! My firsties, however, don't spend their time running around the playground like any six or seven year old child would be doing. Nope! Instead my kiddos are obsessed with sweeping the gravel off of our blacktop! Don't get me wrong, it is a clean obsession to have, but why didn't I discover this earlier?! Can you imagine how clean my classroom would be?!
I will definitely be putting this cleaning habit to use when it comes to cleaning out their desks at the end of the year!
So...I need your help!
I have been shopping for a new blog design and I have come to one major question....HOW DO YOU DECIDE?!?! There are SOO many talented blog designers out there how can you choose just one? After many hours of searching I have found some awesome designers, but still don't know what I want or who to pick! I feel like I am cheating or will regret choosing one over the other.
So, I guess I am asking for your help. Who do you use/love and why? How do you decide what you want your blog to look like?! I mean I love crayons, but that doesn't mean I want the sprawled all over my blog...I think. So, help me out and leave a little comment of link of some of your favorite designers! Your input is GREATLY appreciated!
I have been working really hard on a couple of products to post in my store. With my internet being difficult and a few other curve balls being thrown my way; I sadly had to put my Test Prep Pack on the back burner for now. :( Yes, I was a little bummed, but it opened up an opportunity for me to get rollin' on my End of Year Extravaganza pack!
I am hoping to include my end of the year letter, gift tags for my firsties and maybe a few surprises!
What would you like to see in a pack like this? Games, songs, scavenger hunts, etc?!?!?
Enter the giveaway below to win your very own copy of this nifty little pack! You can earn up to 6 entries by doing 3 easy steps!
Trust me...you DO NOT want to miss this!
Well, I must say my weekend is looking like it is going to be filled with prepping my Words Their Way sorts for next year. My goal is to have half of the first book cut and in my Word Work binder by Sunday night...can you say holy hand cramp?!?!
Who knows...maybe I'll accidentally forget about my cutting and wind up creating or blogging instead...clearly that is more exciting than the monotony of cutting out word sorts. :)
Well folks, that's all I have for you this week! I hope you have a refreshing weekend that is filled with joy and relaxation.